Bifidus Regularis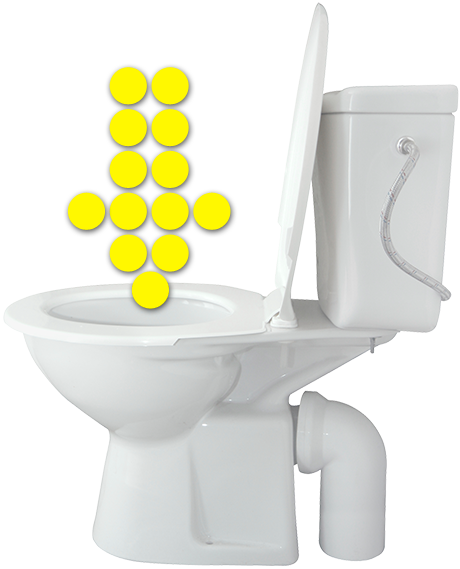 What's the deal with all these crazy pre-biotic and pro-biotic yogurts? You see these yellow arrows flying around someone's abdomen and you start to worry that there is some sort of directional revolt, that suddenly arrows start to appear if you digest too much dairy.
Recently these yogurts (the brands shall remain nameless) are boasting antibacterial properties that will 'regulate body processes' aka make your intestines push out the brown stuff regularly. Now people are prepared to spend $8.50 on a six pack of what is essentially sour milk showcasing its bacterial count.
A woman doesn't count nor boast about her vajayjay flora; no one cares. So why is it suddenly so important to market bacteria in a food we have been eating since we learned to leave milk in the sun, especially to women? Check out the auditions to prove it!
Fruit on the bottom is good enough for me.